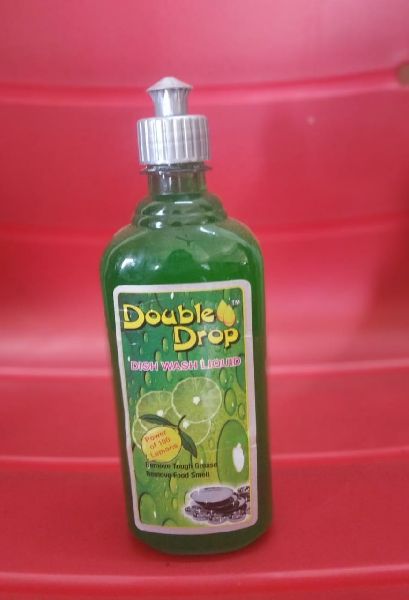 'Detoxification' is a common word today. Why so? Today's pollution everywhere is the major reason behind that. To maintain a healthy life, you need to detoxify your life and the process starts from your home. Your concern is food. It's a brilliant start but friends it's just a part of the main equation. You should re-evaluate all the household things you use every day including those personal skin care products and the cleaning essentials especially your dishwashing liquids.

Why it is so important?
In the kitchen space, you cook food every day and kitchen utensils, countertops, etc. include several harmful germs and bacteria which come into contact with your hands and skin. You need to do dishwashing multiple times a day. Hence, your skin gets in touch with those dangerous acids and phosphates remaining in your dishwashing liquid. Those are not safe for your skin. Do you know that these products are damaging your kitchen utensils too rather than cleaning them?
Natural alternatives!
It is not only the dishwashing liquids but today every one of you is looking for a natural alternative for every cleaning detergent or liquid they use in their household. Organic dishwashing liquids make the best alternative as these include natural ingredients such as lemon, aloe vera and pure soap-nuts which are non-toxic, sustainable and offer natural aroma. Most such products are biodegradable too.

Why organic dishwashing liquid?
Human skin semi-permeable in nature thus toxins can easily enter through it. Such toxins like silicone, formaldehyde, synthetic fragrances, preservatives, acrylate, coloring agents, foaming, etc. can be easily found in all sorts of non-organic or chemical-based dishwashing liquid products. But the truth is, their presence is not mandatory for cleaning dishes! These are not good for your health too. Getting in regular contact with such products, you may have allergic reactions. And, most importantly, these chemical products are not environment-friendly.

Tips for buying dish wash liquid –
• Buy products which include plant-based ingredients and not any petroleum-based elements. Most of the organic products contain orange oil, olive oil and lemon oil like natural elements. On the other hand, dish wash soaps contain diethanolamine and sodium lauryl sulfate like harmful synthetic chemicals.
• Select the organic products which are free from artificial fragrances, foam builders, stabilizers, preservatives, and colorants.
• Check the labels attached to the back of the bottles especially marked with 'warning', 'danger' or 'caution' marked. These mean they are not safe for use.

Advantages of using liquid dish wash cleaner:
Washing the kitchen utensils with organic dish wash liquids offer many advantages when compared with bar soaps such as,
• Ease of use
• Minimum exchange of microorganisms
• Creates rich lather
• It never gets mushy like the bar soaps
• Contains lower pH than bar soaps
Hence buying products from any reputed organic dish wash liquid can manufacturers in Delhi is a smart decision. As most of those include plant-based components, they are very effective for cleaning. Most of these products often fit easily into your budget and on large orders, sellers provide extra discounts.
This entry was posted on February, 19, 2020 at 10 : 58 am and is filed under Dish Wash Liquid. You can follow any responses to this entry through the RSS 2.0 feed. You can leave a response from your own site.