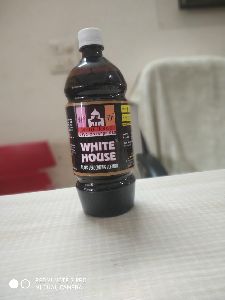 With the turn of the century, various diseases have started prevailing in our environment, making it difficult for people to live their life comfortably. Since Cleanliness is next to godliness, therefore maintaining proper hygiene everywhere will keep you away from diseases.

Several products such as Black Deodorising Cleaner are designed to remove stains on the floor, hard water stains. These cleaning products help to make house dirt and stains free. The floor cleaner is thoroughly concentrated and it is widely used all across the country.
Common areas to use cleaning products are Bathroom, Kitchen floors, Kitchen drains, Bathtubs. The Black Deodorising Cleaner is specially used in hospitals, hotels, restaurants, and residential houses.
There are many Black Deodorising Cleaner Manufacturers in Delhi who offer high-performance products at the utmost reasonable rates to their customers. There are various types of household cleaning products available both online and offline market space. Listed below are a few types of cleaning products that are used in everyday life.
• All-Purpose Cleaners
There are mainly two types of all-purpose cleaners Abrasive cleaners and Non Abrasive cleaners. Abrasive cleaners are found in various kinds such as powder, liquid and scouring pads. While Non Abrasive cleaners are found in powder, liquid, and spray. Abrasive cleaners are designed to remove the heavy amount of soil from a small area while Non-abrasive cleaners can also contain antimicrobial agents to disinfect.
• Speciality Cleaner
As the name suggests these cleaners are designed for specific surfaces such as glass, bathroom surfaces, ovens, drains, metal, floors, etc. Speciality cleaners include products like Bleaches, Disinfectants, and Disinfectant Cleaners, Drain Openers, Hard Water Mineral Removers, etc. They are used for both residential and commercial purposes and deliver optimum performance and convenience.
These cleaners also include furniture cleaners and polishes and Upholstery Cleaners. Specialty cleaners have become very popular in recent times and are easily available in any store near you. Since these cleaning products are high on performance, they save both time and energy and also cost-effective.
• Other Cleaning Aids
Apart from all-purpose cleaners and specialty cleaners, there are several other types of cleaning aids that are used for everyday cleaning purposes. Ammonia and baking soda are an example of other cleaning aids and used for light cleaning tasks. Baking soda is used to deodorize refrigerators and freezers, where it destroys and also absorbs food odors while Ammonia leaves no solid residue as it dries, making it easy to rinse off completely.

Using cleaning products every day will help keep you safe from diseases and infection. These products are not only cost-effective but high on performance too. But one must make sure to buy these cleaning products from a reputed brand as these products may contain harmful chemicals.
It is always advisable to read full instructions before using the product to ensure safety. There are several, Black Deodorising Cleaner Suppliers in Delhi that offer bulk products at customer-friendly prices hassle-free.


This entry was posted on October, 06, 2020 at 13 : 24 pm and is filed under Cleaning Products. You can follow any responses to this entry through the RSS 2.0 feed. You can leave a response from your own site.